KD02 Shaftless Screw Conveyors
Shaftless screw conveyors model KD 02 are available in four sizes with capacities from 5 to 20 m3 per hour. The conveyors are especially suited for products with a tendency towards tackiness and bridgebuilding e.g. sludge, damp sand and materials with heterogeneous grain sizes.
Can also be used to transport other materials such as wood chips to the stoker, or applesauce.
The conveyors are of robust and simple construction which means limited maintenance and low running costs. The conveyors are constructed in stainless steel and after machining completely pickled. Thus, an optimal durability of material is ensured.
Transportation takes place by a shaftless screw conveyors which is embedded in a wearing plate of plastic material. The screw is made of high-strength carbon steel with a stainless steel screw available as an option.
Technical specification
Capacity (m3/h): See diagram for sludge capacity.
Screw dia. (mm): Ø160 to Ø460
Pitch (mm): 165 to 460
Single spiral (mm): 40X15 to 80 x 25
Double spiral (mm): 40x15/20x10 to 80x25/50x15.
Component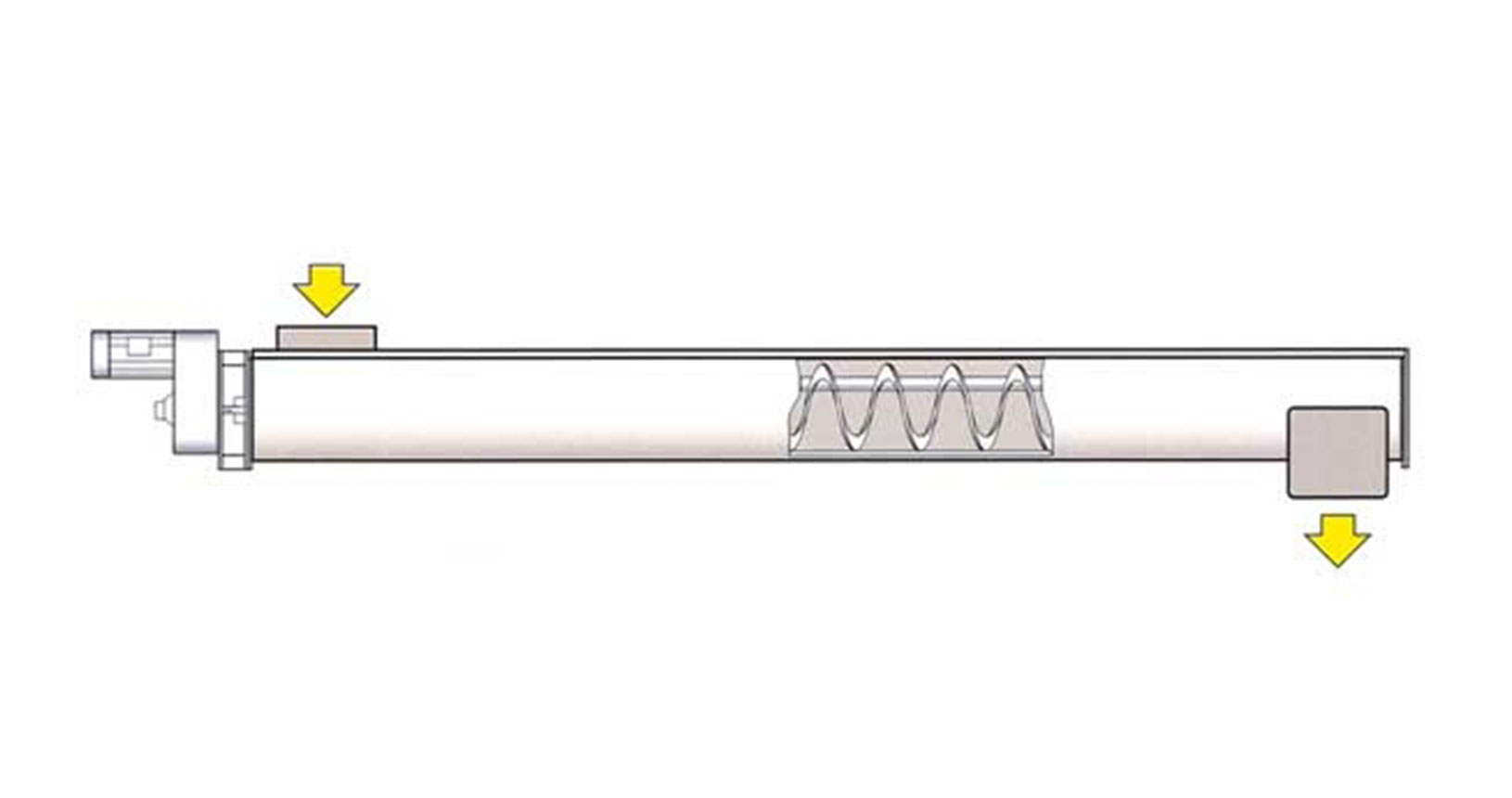 Capacity graph